Here is a look at our GBPUSD daily forecasts for today, 31 March 2020.
We woke up to a 130 pip dive of the pound. Was it just stop loss hunters or the dollar is gaining? We'll see.
This is what the charts are saying
Directional bias.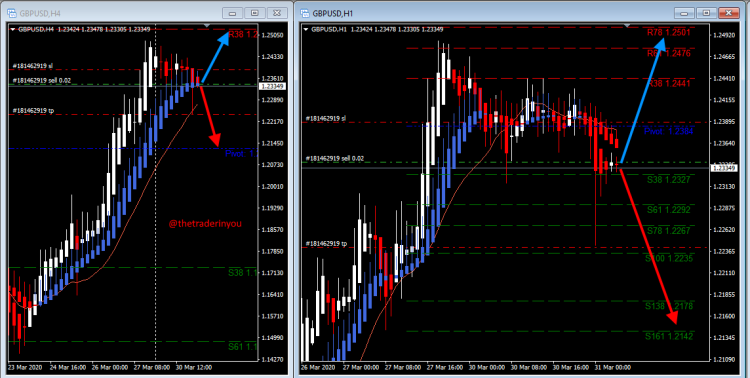 USD will gain some strength – Price may go towards 1.21450. The daily pivot on the 4-hour chart
Alternative scenario
If the pound continues with its ascent, then a likelihood is at R78 – 1.2501 (the right 1-hour chart).
Final thoughts.
Liquidity is thinning and you should expect dirty, spiky trading until the end of the lockdowns as a result of the COVID-19 virus.
Forex brokers are cutting down leverage while widening their spreads due to the market conditions, so stay alert and trade with caution.
COVID-19 is real, be safe. Trade safe and follow your rules.