The Asian session is quiet, considering it is a public holiday in the US today we expect most action in the London session.
Here is where I will be looking for trading opportunities today.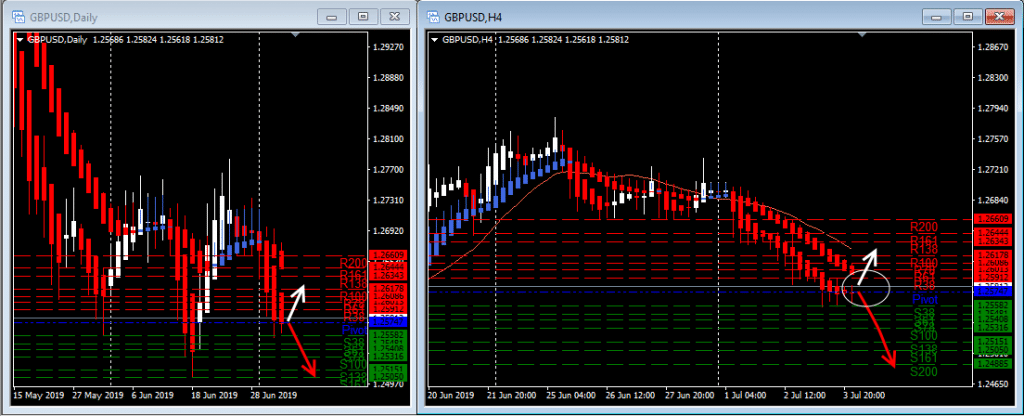 There is still downward pressure on the Pound sterling. I still see the possibility of the Pound dropping further to the daily support levels of 1.25050 if the bears maintain the pressure.
No news days or partially closed trading days tend to be quieter and predictable, when a market direction is evident, traders tend to move steadily in that direction.
If the market decides to range, we should see price rotate around the highlighted critical levels on the 4 hour chart.
Happy Independence day to out US traders.