April bowed out with a bang.
Price yesterday shot to our target with some change.
Welcome to May. Hope you are ready for another month of actionable and predictable market insights and trading opportunities.
GBPUSD forecast for today.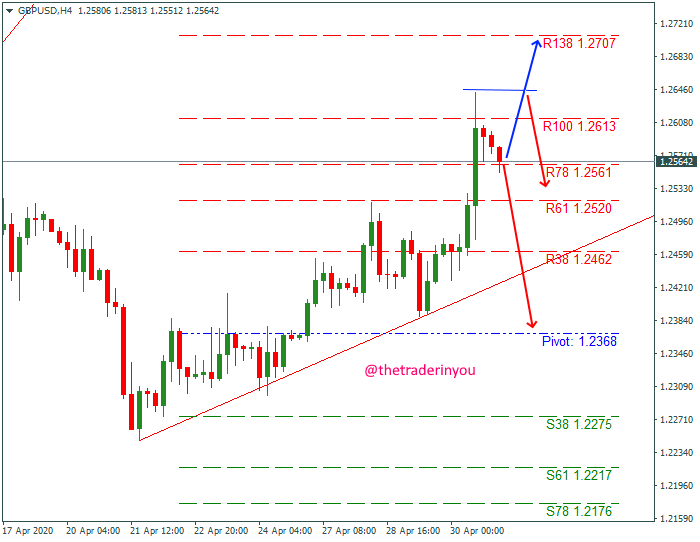 If the pound is to continue strengthening we are likely to see 1.2707 and if there are new orders to fill 1.2858 is within reach.
Alternative scenario
We may range between 1.2551 and 1.2636.
Downward pressure can have the dollar recover from the loss settling for 1.2368 weekly pivot level.
Final remarks.
Once more, welcome to May.
I will share with you my outlook of direction for the month in another post.
Subscribe to our notifications and follow me on Twitter @thetraderinyou to be the first to know when an article like this is published.
Happy trading.
Need to try a new forex broker? Grab a $30 no deposit bonus from XM and Tickmill and trade risk-free. You can withdraw your profits.
#COVID-19 is real, be safe. #Trade safe and follow your rules. #forex #investment
Click To Tweet