It's been a tug of war, but sellers have held on, keeping price at 1.22167.
Let's look at the charts for our next potential targets.
Need a forex broker? Try Tickmill with a $30 no deposit bonus and eToro for US citizens.
GBPUSD forecast for today.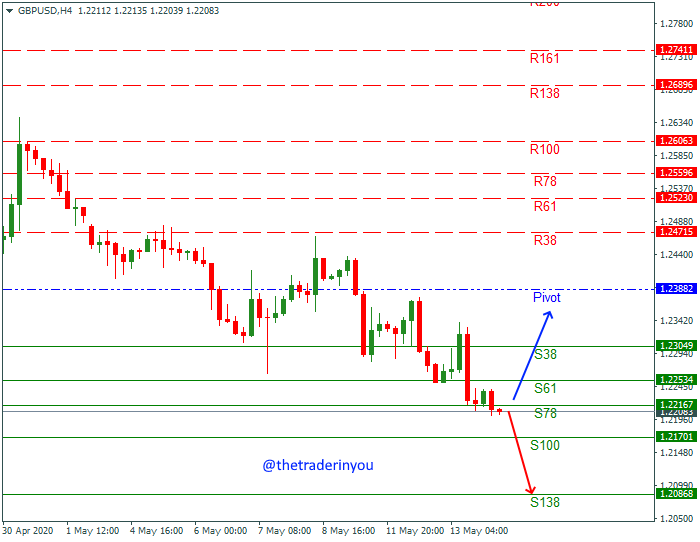 The bears are holding on to their gains. They will likely test 1.21701 and probably shoot below 1.20868
Alternative scenario
The bulls have not made it easy either, they've held price at 1.22167 support level.
If they are to muscle strength we shall see a sharp rise to the daily pivot 1.23882 and a mad hunt for levels above 1.24715
Final remarks.
Hope you have yourself a great and profitable trading day.
Hit the bell icon on the bottom right of this page to subscribe for notifications and follow me on Twitter @thetraderinyou to be the first to know when an article like this is published.
Happy trading.
Need to try a new forex broker? Grab a $30 no deposit bonus from XM and Tickmill and trade risk-free. You can withdraw your profits.
#COVID-19 is real, be safe. #Trade safe and follow your rules. #forex #investment
Click To Tweet