The USD is continuing to strengthen, not just against the pound, but against all other currencies and and US Dollar traded commodities.
For day traders who trade price action, we shall continue looking at the charts for trading opportunities.
GBPUSD forecast for today.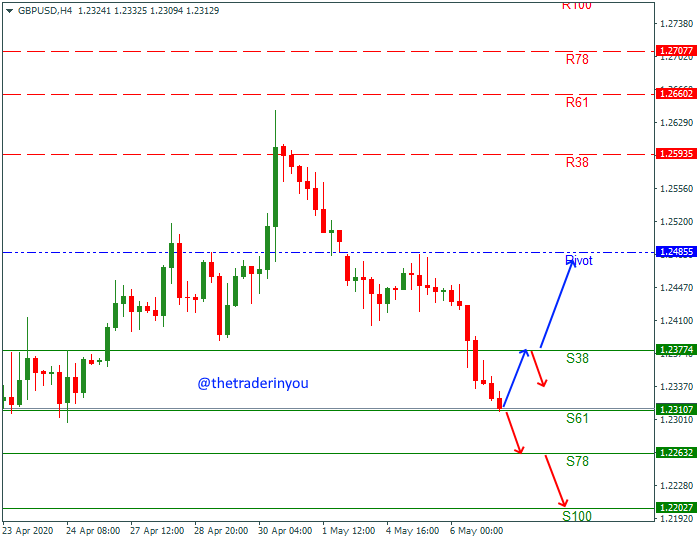 We are at one of yesterday's targets – 1.23107. (At the time of writing – Tokyo Open)
It looks like we may head for next target 1.22632.
If we can get there, 1.22027 and below is reachable
Alternative scenario
Since we are a support level, we may see a retracement to 1.23774 before a continuation of the downtrend.
If the 1.23774 doesn't hold the bulls, we may head for 1.24855
Final remarks.
Today's trading will highly be influenced by the BOE Monetary Policy Report and the US unemployment results.
Anything happens in the market, so be careful and trade responsibly.
Subscribe to our notifications and follow me on Twitter @thetraderinyou to be the first to know when an article like this is published.
Happy trading.
Need to try a new forex broker? Grab a $30 no deposit bonus from XM and Tickmill and trade risk-free. You can withdraw your profits.
#COVID-19 is real, be safe. #Trade safe and follow your rules. #forex #investment
Click To Tweet