Looking for the best forex brokers in Kenya?
We've put together a list of the top forex brokers in Kenya that accept mpesa.
With the forex brokers using mpesa it is now easy to start online currency trading in Kenya.
For peace of mind are all forex brokers Kenya in this list are licensed and regulated forex brokers.
Two brokers on this list give a NO deposit bonus for just opening an account with them. Trade. Withdraw the profits.
Our forex broker review process is simple; we are residents of Africa and trade with these forex brokers on live accounts.
Here is a growing list of the best registered and licensed forex brokers in Kenya in 2023.
🏆 Top Forex Brokers Kenya
Best forex brokers in Kenya

That's a quick look at the top licensed and the best forex brokers in Kenya.
Pick one of these forex brokers Kenya are are all you need to online currency trading in kenya.
They have the best online trading platforms in Kenya and they provide the best forex trading training in Kenya
I will now show you how the forex brokers Kenya fare.
The best forex brokers in Kenya that accept mpesa
ForexTime (FXTM), HotForex and XM are the best forex brokers in Kenya with mpesa.
The best forex brokers Kenya with PayPal
ICMarkets allows funding an account with PayPal
Forex brokers in Kenya with a NO deposit bonus
Both Tickmill and XM give first-time clients a $30 no deposit bonus.
The beauty of this bonus is you can always withdraw the profits you make.
Forex brokers in Kenya with the best trading bonus
HotForex has the craziest bonuses to choose from. If you want to increase your trading equity by up to 100% of your deposit, then Hotforex is for you. XM also has some great bonuses and promotions.
Documents you need to verify a forex trading account.
We are often asked How do I start Forex Trading in Kenya – the answer to that is that you need to verify your trading account.
Every trader is required to verify their account to comply with Anti Money Laundering regulation.
You need these documents to verify your trading account.
Proof of Legal Identity: Government-issued ID, Driver's License, Passport, etc.
Proof of Address: Government-issued residential registration, reoccurring statements to the address – Water bill, Electricity bill, Tax bill, Tax clearance certificate, and Bank statements.
Note that your proof of address must include your actual address – plot number, street, house number.
It is hard to get documents with an address if you are renting. But, here is a hack, go to your ABSA branch and request a bank statement, ask them to add the residential address you used when opening the bank account to the bank statement.
That is the simplest way to get a document with proof of address in Kenya if you don't own a house.
You can also use a KRA tax certificate
Frequently asked questions about forex brokers and forex trading.
Go here for answers to questions beginners ask about forex trading.
Where do I learn how to trade forex in Kenya?
All the forex brokers I recommend have great Education programs for both beginners and advanced traders.
However, if you are new to trading, I recommend starting with www.babypips.com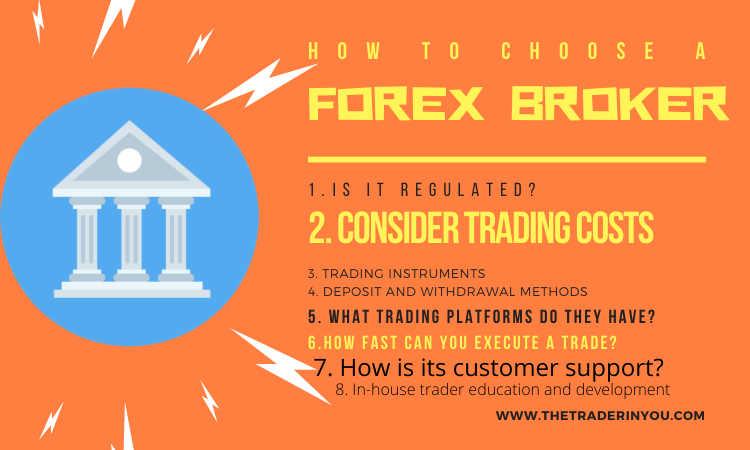 Our guide will help you pick the best broker.
The best and recommended forex Broker Reviews – compared side by side.
Use this table with reviews of the top forex brokers to compare all the FX brokers we have